About Painter Insurance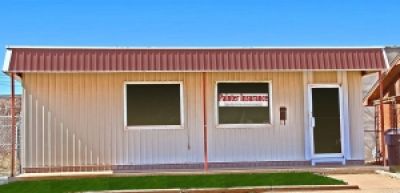 At Painter Insurance, we are committed to providing you with the right coverage, fair price, and great customer service - at a time when it is convenient for you. We are an Independent SIAA Insurance Agency, which means we have access to multiple insurance companies, resulting in a choice of coverage at the best price! And because of our location one block east on Oklahoma Ave and 1/4 block South on Cherokee Street in Hennessey, we are convenient and here when you need us.
We will make finding the right policy, at the right price, at the right time, easy and painless as possible. While we do the legwork, you reap the rewards. It will be our pleasure to answer any questions you may have.
What is the significance of being an Independent SIAA Insurance Agent?
An educated consumer is one who shops around. With dozens of insurance companies available in your area, are you prepared to spend your time comparing rates and coverage? Do you know the questions to ask to determine if the policy being presented fits your needs? Can you trust that your sales representative is delivering an unbiased recommendation, rather than pushing the maximum profit for their own company?
Independent SIAA Member Insurance Agents have access to many insurance companies working on their behalf to ensure that you have the right coverage at the right price!
It stands to reason that more choices means convenience, satisfaction, and competitive pricing. That is the SIGNIFICANCE of doing business with Painter Insurance.